Tonight the dreamers of Manhattan will not know where it is they find themselves, nor how they got there…nor where they came from. They will not remember that they have been taken from their homes by the whims of a capricious Rift, and they will remember neither the people they've lost nor those they've met.
Tonight, the dreamers of Manhattan will not remember who they are at all.
What remains is a sense of how the world should be, minus an understanding of whom one is within that world. Some will know the hospital in which they find themselves for what it is, though they will not remember how they know. The long halls are lined with patients' rooms, doctors' offices, and locked doors to supply rooms and labs. Here and there one finds a common room or cafeteria with furniture that might almost be comfortable if only everything weren't so sterile.
The staff are largely absent; the only people who might explain matters are the minders at each door to the outside, but they aren't inclined to provide explanations. If asked, they will only say that the dreamers are here for their own safety. Attempts to leave will be gently but firmly blocked.
Insistence
on leaving will be dangerous to the dreamers, though the minders will be more than ready to grab anyone who actually makes it through one of the doors before they can float away into the void that's waiting for them on the other side.
They're all here for their own safety and good, after all. Too bad no one will say why that is.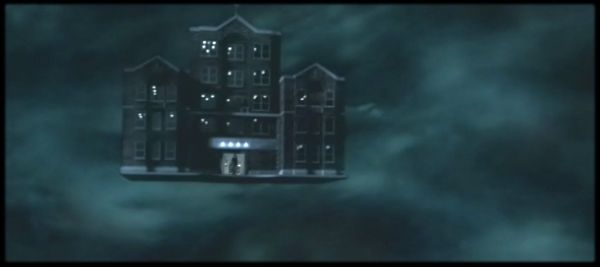 [Semi-standard dream rules apply: players and their characters are not required to be members of this community in order to participate in the party. Unlike usual, however,
all
characters will forget the events of the dream upon waking.]