applesaucemod
Welcome to another ordinary day in Manhattan. This barely even qualifies as a dream at all, it's so like waking life. The dreamers will find that they're their own perfectly normal selves going about their perfectly normal business and thwarting perfectly normal crimes in their perfectly normal spandex outfits.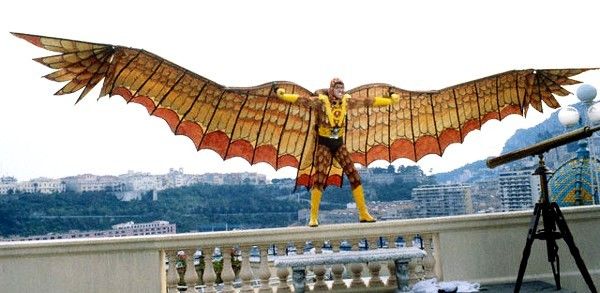 What's that? No, of course it's normal to wear spandex (or leather, for the more chic among you) and go around beating up muggers and thwarting your villainous counterparts, don't be silly. What else would you do with your afternoon, not use your superpowers to better the world? That's grossly irresponsible of you; don't you know that with great power comes great responsibility?

So get out there and make the world a better place -- and be sure not to let that disguise slip if you do make it in to work today. Wouldn't want anyone to learn your secret identity, after all.
[OOC: Characters will find themselves thrust into the role of superhero...or at least, super-powered human. Whether they'd use those powers for good or evil (or use them at all), they'll think they've always been this way (or maybe just since that time they fell in toxic waste and developed
cancer
telekinesis). Usual dream party rules apply: all players and characters welcome regardless of membership status. Characters will remember or forget the events of the dream at players' discretion.]